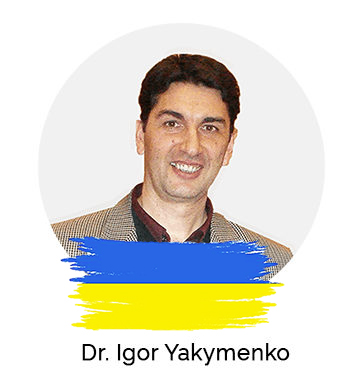 Hi, welcome to my blog.
I am Igor Yakymenko, biologists, biophysicist, and environmental risk researcher. This blog is about some tricky scientific issues related to our health. Being PhD in human physiology and PhD in biophysics, I've been often surprised reading or listening to comments of some experts on health risk issues in terms of "absence of any evidence", "great scientific uncertainty" and so on, while I know exactly the strict scientific evidence on that issues exists. So here I try to post relevant information into clear scientifically correct way on such kind of tricky issues.
And guys, those of you who are sure that it's nothing to worry about because official bodies control all that healthy risk issues, let me remind that just fifty years ago many experts supported the idea that smoking is safe, and medical doctors argued that Camel was the best cigarettes for their patients. Moreover, in most cases, including tobacco, a distance between first strict scientific evidence of risks and official reaction on them spanned a few decades. So, it is a distance of gap between "careless science" and our everyday practice.
I want to make it clear some information posted here can be unexpected or even uncomfortable for you. Anyway, I think the "right to know" is one of the fundamental human rights.
As for my scientific background, please check a list of my recent research publications. A couple of papers in this list are the most read articles of those scientific journals, where they were published. See, for example, Yakymenko et al, 2015. They were vividly discussed in media, although not always scientifically correctly. See, for example, NY Daily News, Daily Mail, or Breitbart. I have been a participant of many International scientific conferences and of recognized International scholar programs (Fulbright, USA; Erasmus, EU; Hirosaki University support grant, Japan). Also, I am a member of editorial board of the International scientific journal Oxidants and Antioxidants in Medical Science.

I'll be happy to have your comments on my posts.


See you,
Igor Yakymenko.

Email: Igor@CarelessScience.com
Facebook: Careless Science
Twitter: Careless Science